About Us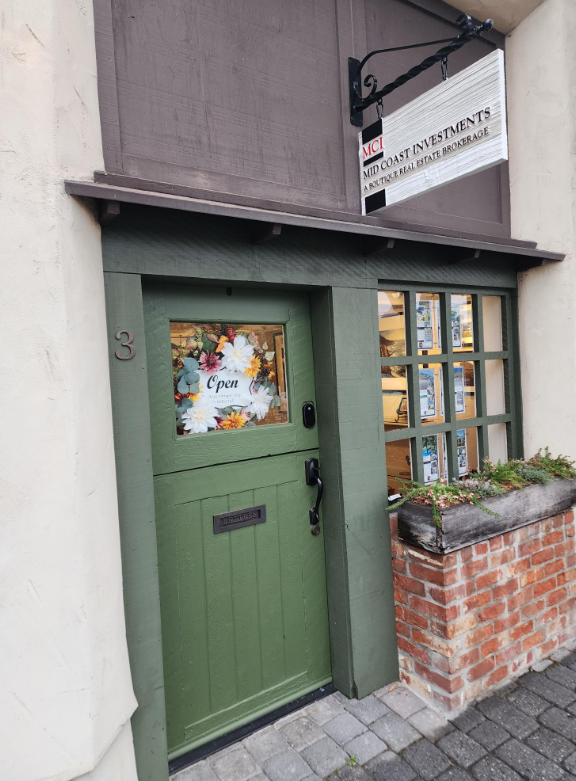 Mid Coast Investments, MCI, is a locally owned Boutique Real Estate Brokerage.
Founded in 1984 by Bill and Joan Probasco.
Janurary 2020 ushering in the New Year Catherine Freeman aquired Mid Coast Investments soon thereafter became the Broker and is now Humbly Fostering Stewardship of this 35 year Boutique Real Estate Brokerage.
Mid Coast Investments is a collaboration of experienced Real Estate professionals, expert negotiators with a deep knowledge of the Real Estate market and the laws that govern us. We know the Monterey Pennisula, Santa Cruz and San Benito counties. We work toward the same goal and that is to listen to the client, provide exceptional service and follow through. Putting you, the client first and always adhering to the golden rule.
We are a boutique Real Estate brokerage by choice, life's all about choices.
The majority of our business is from established clients and their referrals. This reflects the fact that we get buyers and sellers to the table and successfully manage the details to close of escrow and then beyond...Our clients become our friends. Call us today we are here to support and navigate all the details for you. 831-626-0145.
Stop by and say hello we welcome new clients.
3 NW Corner of San Carlos & 8th Carmel by the sea
.